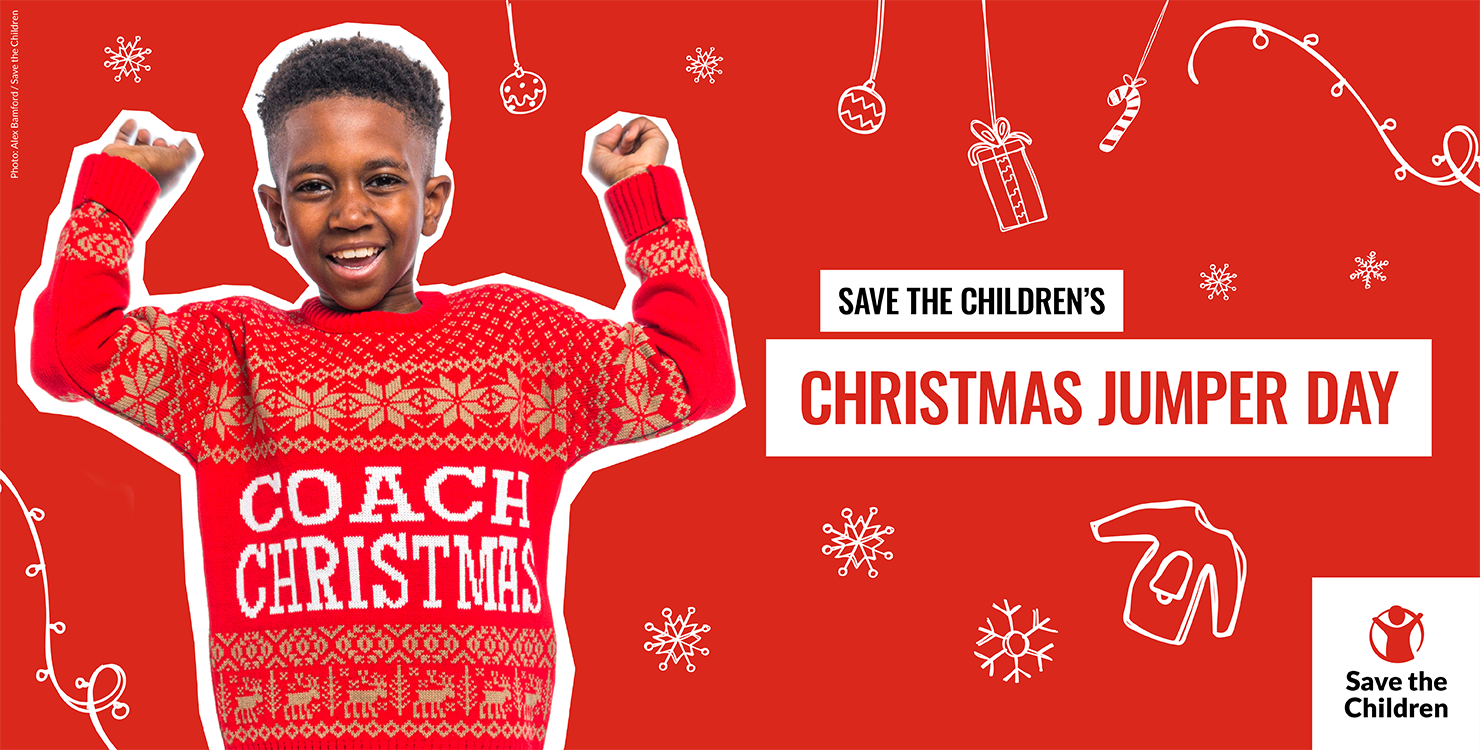 Haven't signed up for Christmas Jumper Day yet? What are you waiting for?!
Already signed up to Christmas Jumper Day and claimed your page?
Ready for the best day ever?
On Thursday 7 December, millions of people up and down the country will come together – at their workplace, school or with friends – to make the world better with a sweater. 
It's super-simple to take part on Christmas Jumper Day. All you have to do is sign up, put the date in your diary and use our resources to make it the best day of the year.  
Then on Thursday 7 December, pull on your most Christmassy jumper, donate £2 to Save the Children and help kids everywhere a chance at the future they deserve.  
Are you in? Fantastic! Sign up now.